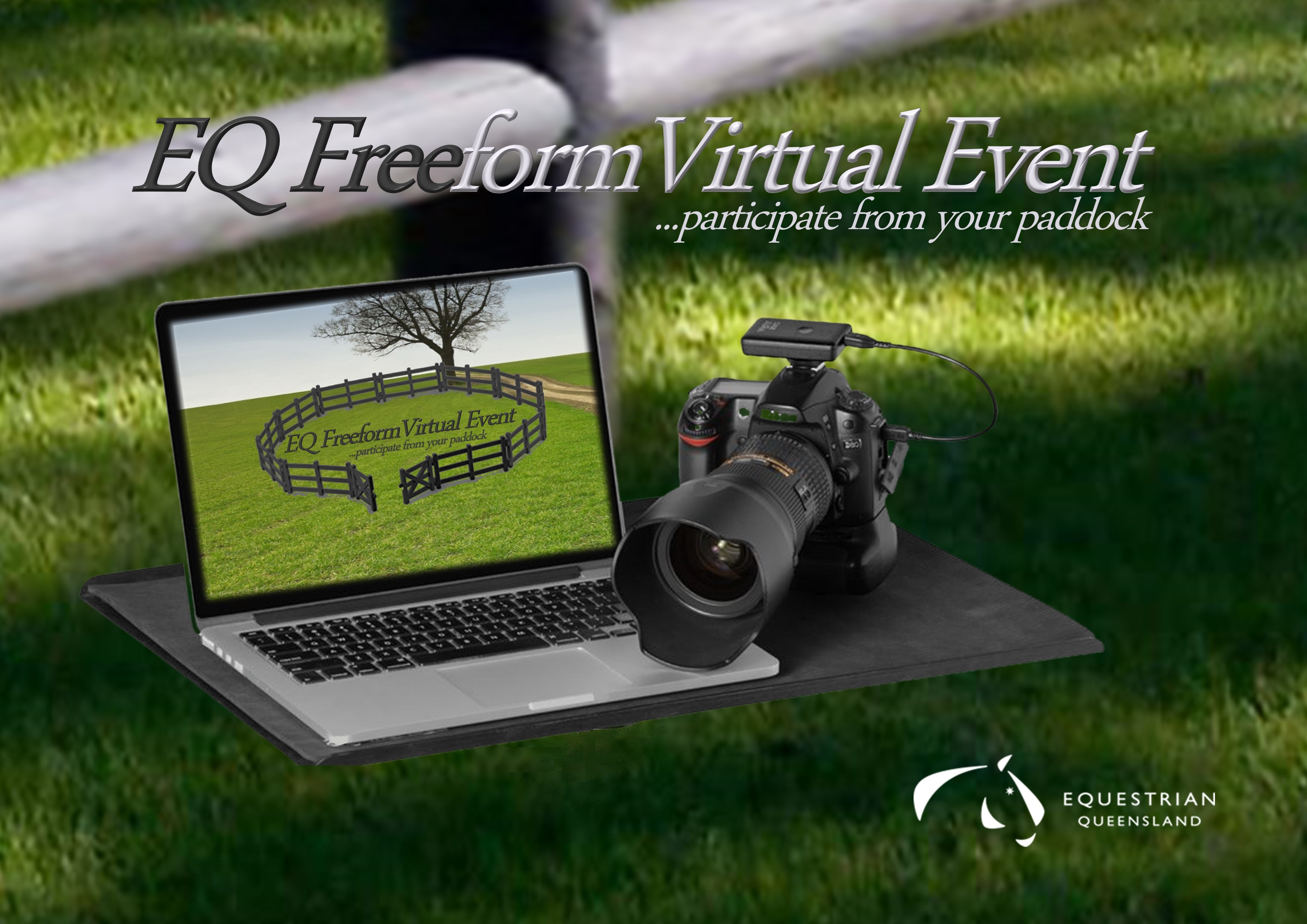 EQ Freeform Virtual Event - Open to ALL Members of Every Category!
EQ FREEFORM VIRTUAL EVENT
….participate from your paddock
Open to ALL members of EVERY Category!
No matter what discipline, this opportunity is a great way to receive feedback on your flatwork, from a Dressage or Show Horse Judge or Both!
Riders may ride in a suitably sized arena or paddock.
Freeform levels available from Preparatory to Novice.
Follow the Freeform Test Sheet requirements for each level and create your own flow of movements / workout within the time allowed. No music required!
* This event is for the purpose of training only for All members across every category!
NOMINATIONS NOW OPEN
Nominations close 17 June 2020
VIDEO SUBMISSIONS
via closed facebook group   
20-26 June 2020 
EQ Freeform Virtual Event Facebook Group
FREEFORM TESTS