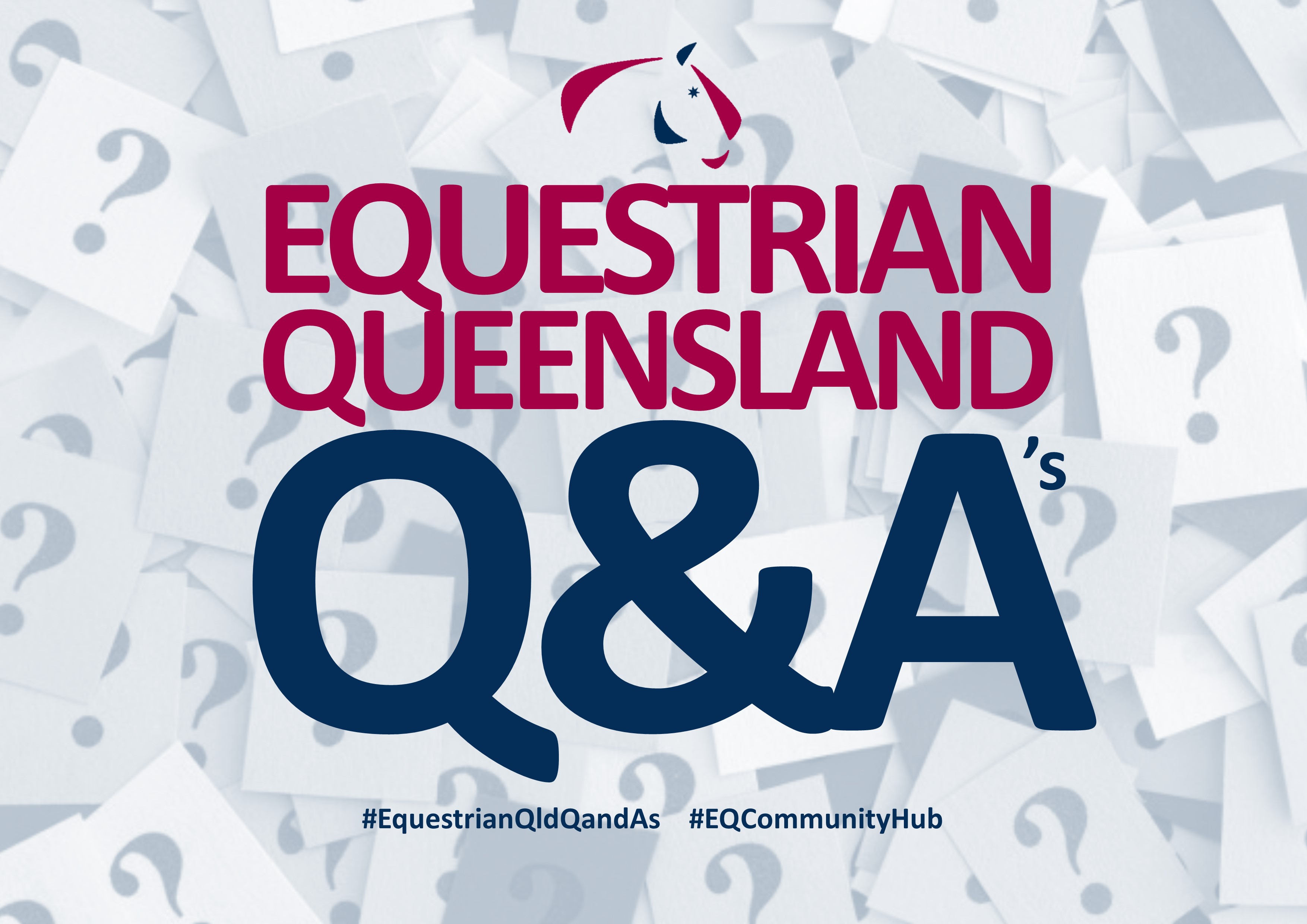 EQ Question & Answer Educational Series
The Equestrian Queensland (EQ) Question & Answer educational series will launch Monday 27 April 2020, another benefit for members and will be available on the EQ Community Hub. The series will see a range of presenters (EA Coaches, Elite Riders, Officials, Stewards, Sponsors and Members with equestrian related businesses) introduced each fortnight on the EQ Community Hub facebook group. EQ Members will have the opportunity to ask questions, which each presenter will answer and post a short educational video.  We have been overwelmed with the response already, if you would like to get involved as a presenter please email [email protected]
Geraldine van Montfrans-Eady
For our first presenter of the EQ Q&A educational series, we would like to introduce Geraldine van Montfrans-Eady.
Geraldine is a member of the EQ Coaching Advisory Group, an EA Accredited Level 2 Dressage Specialist Coach & Coach Educator.
Geraldine has a passion for horses and producing the best possible coaches into our industry.  At age 10 Geraldine finally convinced her parents into allowing her to horse ride (after a long suffering mothers attempts to turn her into a ballet dancer and piano player, all to no avail). After completing an apprenticeship, working for lessons mucking out at a local riding school, Geraldine and her sister finally got to share a horse. Finally after moving to Australia they both got to free lease their own ponies. Moving through the ranks at pony club (begging and borrowing float rides to gymkhanas and as Geraldine's dad rightly commented, once he put a tow ball on the car there would go his weekends).  Once said tow ball was installed and then the float purchase invariably happened, there was no stopping them.  

After high school, Geraldine started university however her passion was horses, so she enrolled in the Lochinvar  (Heath and Rozzie Ryan) instructors course and gained her EA Level 1 general coaching certificate in 1988.  Having to complete the show jumping and cross country phases for a dressage diva was nerve wracking but broadened my understanding of what was entailed for these disciplines. Shortly thereafter Geraldine spent six months working in Germany first with Uli Kasselman (from PSI) then a Grand Prix rider Miriam Henshke.  "Going to the big Dressage competition, Beriter classes, mare and stallion classifications was a real educational experience" she said. 
3 years later she returned to Lochinvar to complete her Level 2 dressage coaching together with an inspiring group of ladies. Even though she was the baby of the group, the knowledge and help from Rozzie Ryan, Lea Bierman and Christine Doan was invaluable.  After gaining her Level 2, Jacqui (Geraldine's sister) and Geraldine both completed their Coach Educator accreditation and examiner certificates, this was when exams were held to sign off on coaching certificates.
The experience from breeding, breaking in and successfully competing her own and clients horses, gave her insight for how to help clients, both with their own riding and helping potential coaches become the best they can be.
Learning happens every day and Geraldine enjoys this experience, like anyone in any field who is passionate and successful at what they do.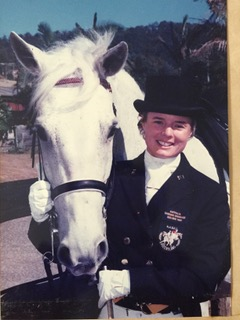 Geraldine will be presenting a video that will be published on the EQ Community Hub facebook group page in the coming week and we encourage members to add any questions on Geraldine's EQ Q&A facebook post in the comments below. 
Questions will close, Friday 1 May 2020.