Queensland Amateur Showjump Rider of the Year Series
Congratulations to Kylie Zabel (pictured below), winning the 2018 Qld Amateur Jumping Series and runner-up Morgan Daniel!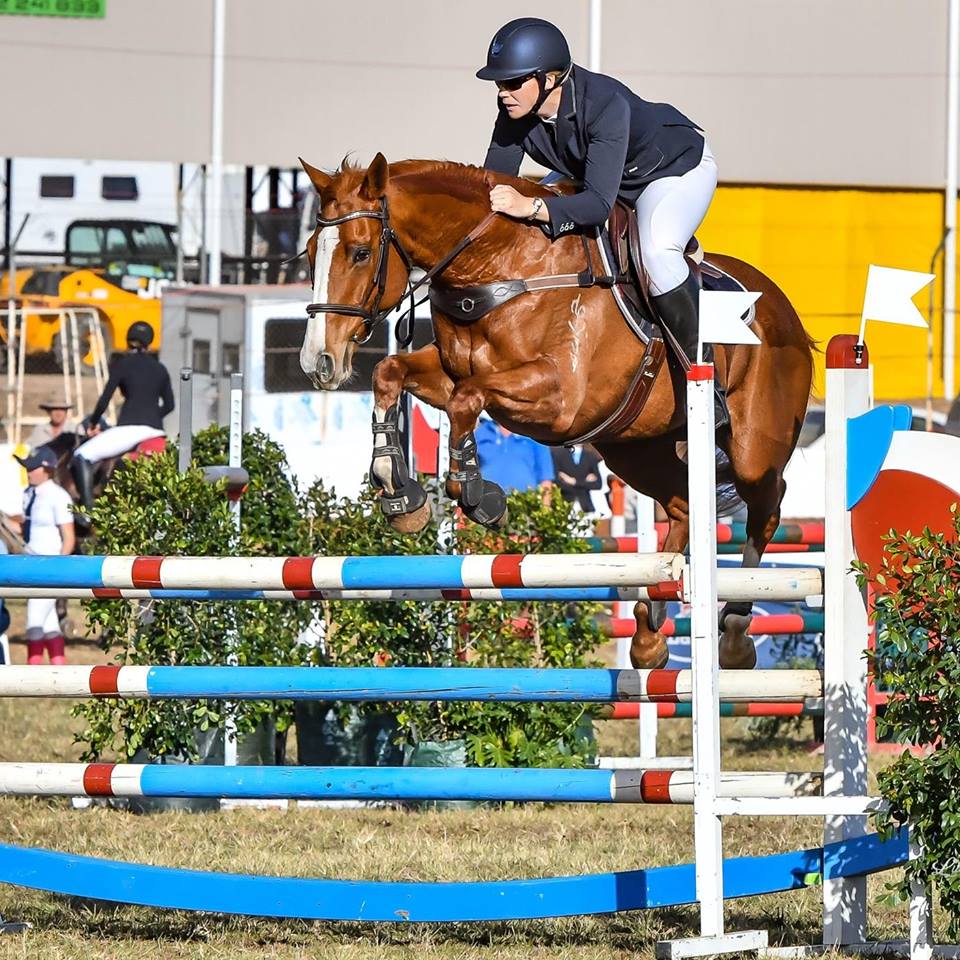 Series sponsor for 2018 are Finch Farm, Saddleworld Rockhampton, and Equimec , between them will provide cash and prizes for each round.
The overall winner will be presented with perpetual trophy and rug, and the runner-up will also receive a prize donated by sponsors.
The presentation of trophies to the winner and runner-up will occur at the annual Equestrian QLD Awards Dinner.
Point Score Rounds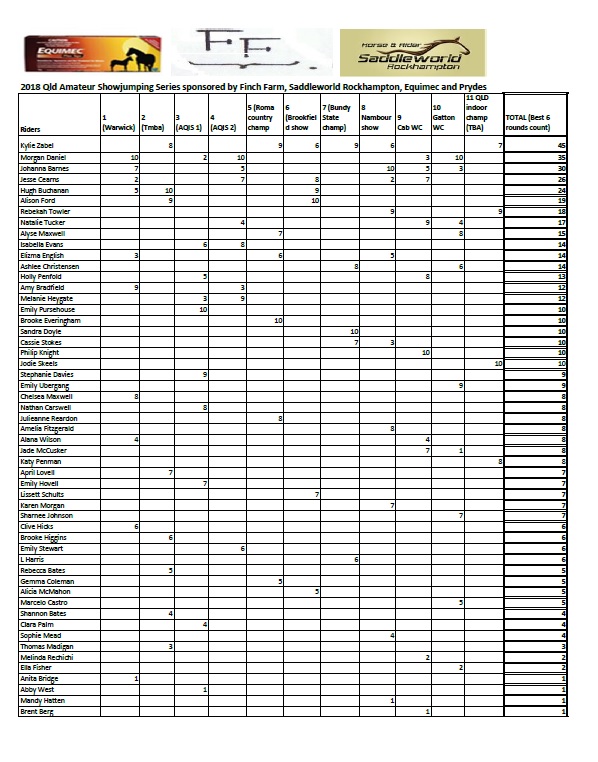 SERIES GUIDELINES
If rider has more than one horse in the class the first horse they ride is their points scoring round.
The rider's best 6 rounds will decide the series winner. 
Class heights in the first round will be approx. 1.15m.  Heights will be stated on show schedules.
Participants must meet the criteria of the EA National Amateur Ruling.
All events will be AM5 (Jump off classes) exceptions approved by Coordinator .
The first 10 places in each competition will gain points. With the winner of the class gaining 10 points then 2nd 9 points, 3rd 8 etc down to 10th 1 point.
If there is an equality of points at the end of the series the rider with the most consistent high placings throughout the series will become the series winner.
 To be eligible to be the winner of the title you must be a current financial member of Equestrian Queensland
Co-ordinator may add rounds if requested by shows throughout the year 
Series Coordinator: Alison Ford 0419 646737 [email protected]  
For Amateur class rules, please refer to the National Jumping Rule Book - HERE