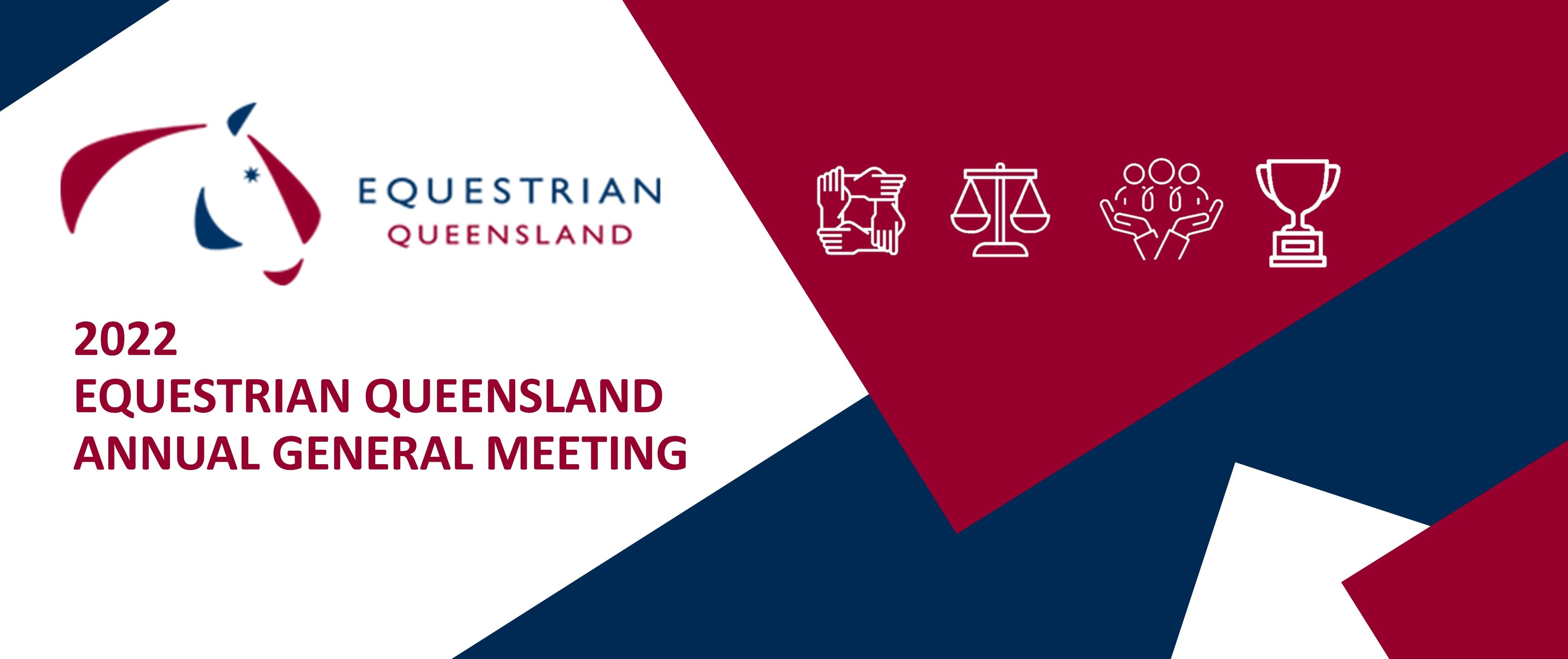 2022 Equestrian Queensland Annual General Meeting
The Equestrian Queensland (EQ) 2022 Annual General Meeting (AGM) was held at Sports House, Milton on Wednesday 22 March, 2023 and via Zoom.  
The business of the meeting included the presentation and adoption of the full 2022 EQ Annual Report and the audited financial statements for the year ending 31 December 2022.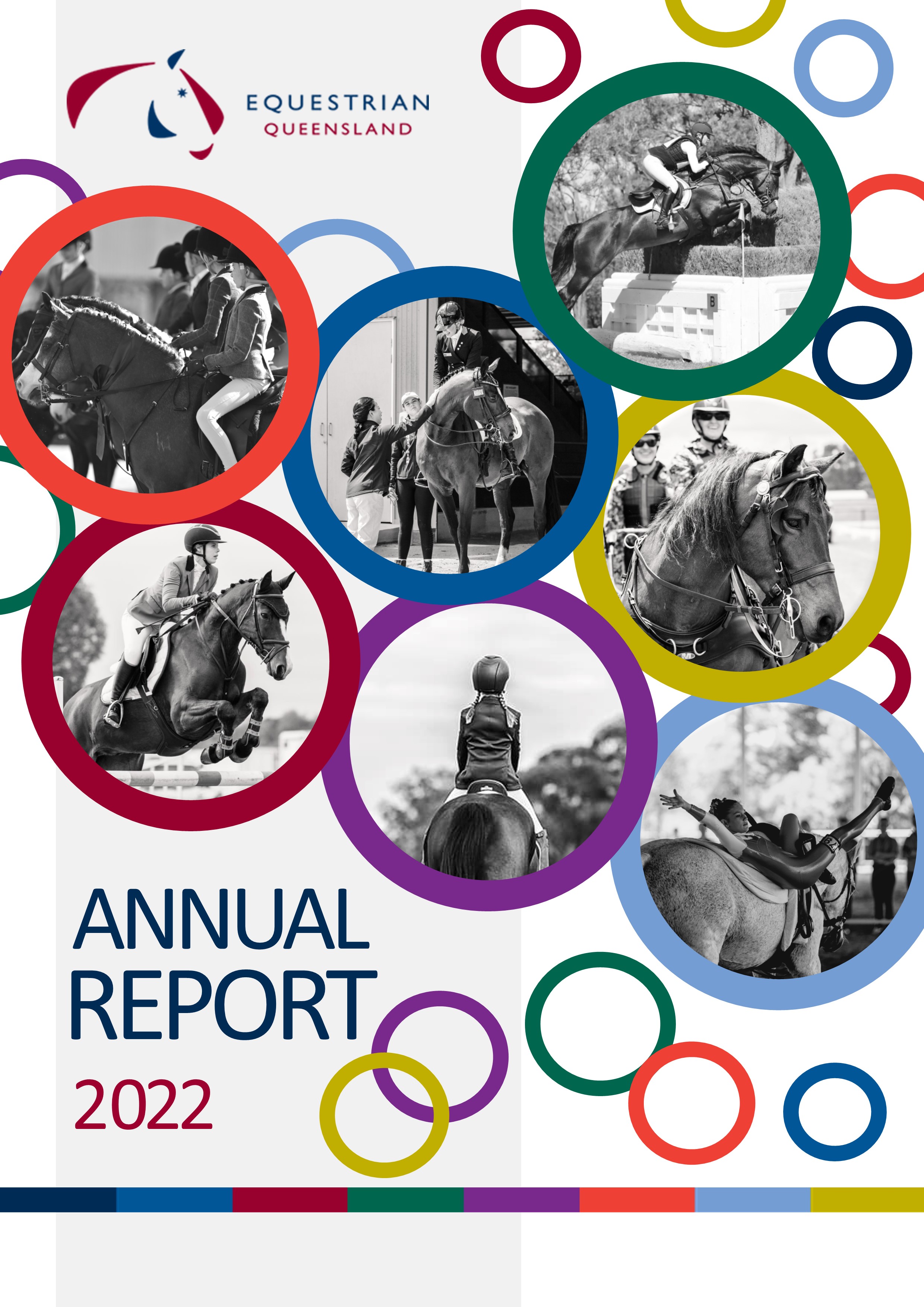 The meeting was opened by EQ Chair, Nicholas Ballard who thanked all members for their continued support and dedication to the sport. In his address, Mr Ballard provided an overview of the highlights across the sport in 2022 and expressed his gratitude to all EQ affiliates, clubs, members, volunteers, staff and supporters. 'Our sport could not happen without the knowledge and passion of our community who have continued to work together in 2022 to deliver many successful events from local training days to international level competitions' said Mr Ballard.
In 2022, the total income for EQ was $2.25m which represented an increase of 4.1% from 2021.  Membership for EQ increased for the ninth consecutive year and EQ continues to maintain a strong balance sheet backed by cash reserves of $1.55m. In 2023, EQ will continue to provide additional support and funding to members, affiliates and sport committees to enable the Queensland equestrian community to continue delivering great events and activities.
'At this time we are very cognisant that there is not a facility in Queensland that currently meets the preferred facility standards for delivering international and national level equestrian events. With Brisbane and greater South East Queensland hosting the 2032 Olympic and Paralympic Games, EQ is continuing to work with government and stakeholders to deliver an international standard facility as part of an Olympic legacy for the equestrian community' said Mr Ballard.
As part of his address to members, Mr Ballard extended his sincere appreciation to EQ directors Naomi Lane, Gary Lung, Dave Holland and Alana Allard for their support, trust and contributions over the past 12 months. EQ sport committee representatives Tracey-Anne Sexton, Karen Morgan and Jo Uppington were acknowledged for their significant contributions, who after serving two full terms are required in accordance with the Constitution of Equestrian Queensland to stand down from their roles on EQ sport committees.  Mr Ballard also acknowledge the significant contributions made my Naomi Lane who after serving one term on the EQ Board, decided not to renominate due to work commitments.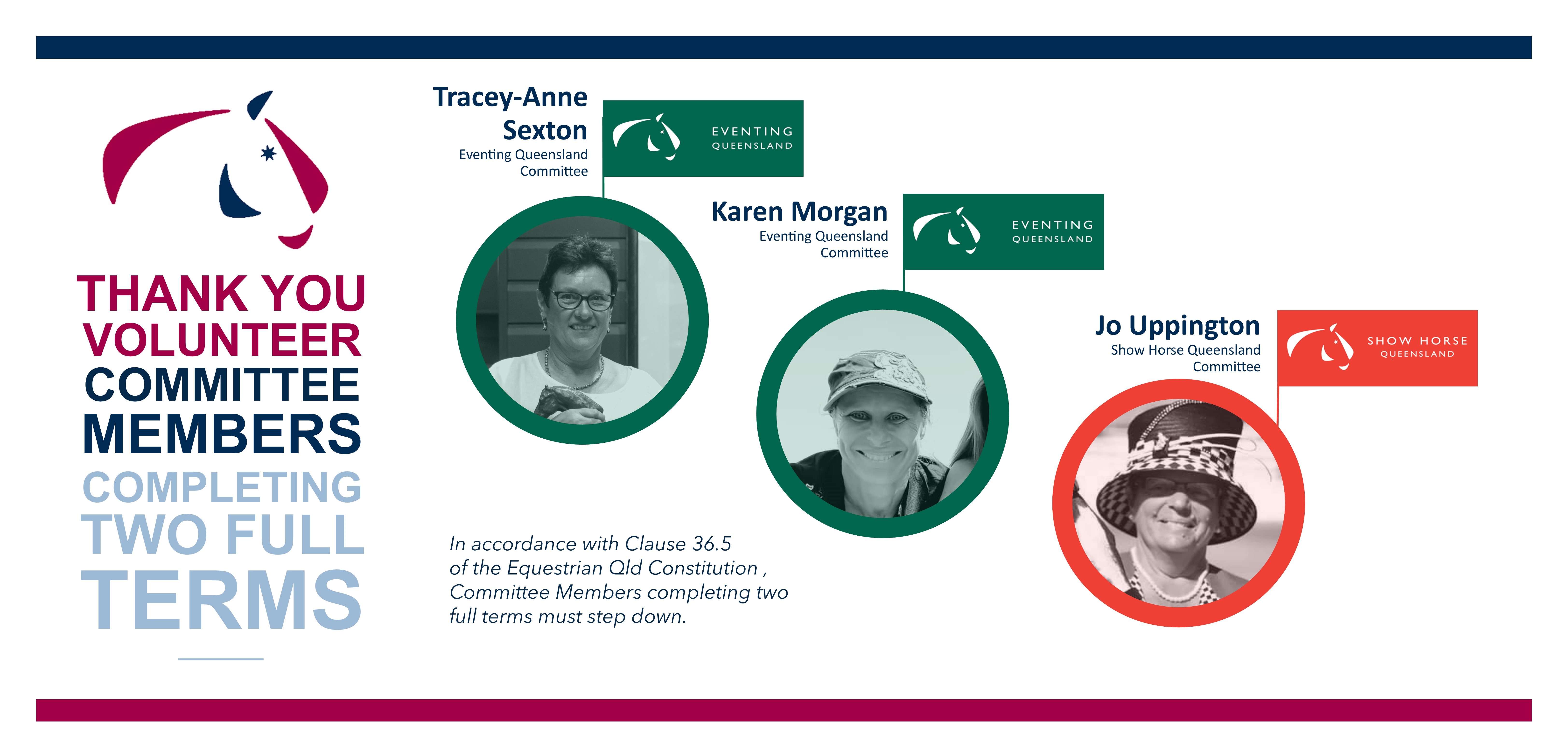 EQ CEO, Briston Toft advised members that EQ has committed to utilising its strong surplus position to provide additional funding to support initiatives related to education, equestrian facility improvements and safety initiatives. 'We are pleased to report that EQ has acted on this commitment in 2022 with a record amount invested into education and professional development of our volunteers, officials and coaches' said Mr Toft.
EQ has also undertaken and contributed to important equestrian facility planning work at the Toowoomba Showgrounds in partnership with the Royal Agricultural Society of Queensland and in the greater Townsville area in partnership with the City of Townsville. 'We look forward to providing members with a further update in mid 2023 about the facility work occurring across our identified six key priority areas/venues being the Toowoomba Showgrounds, QSEC, Gold Coast, Townsville, Far North Queensland and Redlands' said Mr Toft.
The EQ AGM Agenda included a Special Resolution with a recommendation by the Board of Equestrian Queensland. Voting on the Special Resolution was conducted by secret digital ballot and the motion to recognise any member of Equestrian Queensland that has represented Australia at a World Equestrian Games/Championships who is not already recognised as an Honorary Life Member of the association was passed. 
Election of

Board and Sport Committees

 
Elections are only held for the EQ Board and/or Sport Committees where the number of nominees exceeds the number of vacancies.  
Nominations for Show Horse Queensland exceeded the three (3) vacancies available and were subject to an election. 
Equestrian Queensland Board 
There was one nomination for the EQ Board. 
Karim Cham was elected unopposed to the EQ Board for a three year term. 
There were four nominations for Show Horse Queensland. 
Diana Bradley and Toni Harper-Purcell were elected to Show Horse Queensland for a three year term. 
In consultation with the EQ Board and Show Horse Queensland Committee, all other candidates may be invited to be part of the Show Horse Queensland committee to fill casual vacancies.  
There were two nominations for Driving Queensland. 
Corby Cunnington and Fiona Strachan were elected unopposed to Driving Queensland for a three year term.
There were two nominations for Dressage Queensland.  
Kristy Battista and Sally Devlin were elected unopposed to Dressage Queensland for a three year term.  
There was one nomination for Eventing Queensland.  
Kirani Heeremans was elected unopposed to Eventing Queensland for a three year term.   
There were three nominations for Jumping Queensland. 
Lyndal Roos and Terri Langdon were elected unopposed to Jumping Queensland for a three year term. Hayley Somerset will be appointed to Jumping Queensland to fill a casual vacancy for a two year term.
There were three nominations for Interschool Queensland.  
In consultation with nominees, Nicole Doogue and Patrick Lowe were elected to Interschool Queensland for a three year term.  Sarah Hoolihan was appointed to Interschool Queensland to fill a casual vacancy for a two year term. 
There were two nominations for Vaulting Queensland. 
Karen Foran and Lily Tamai were elected unopposed to Vaulting Queensland for a three year term.
Equestrian Queensland Board Appointments

 
The AGM was immediately followed by the first meeting of the newly elected Board of Equestrian Queensland where the following appointments were made;   
Vice Chair - Alana Allard
Director - David Holland 
Director - Karim Cham