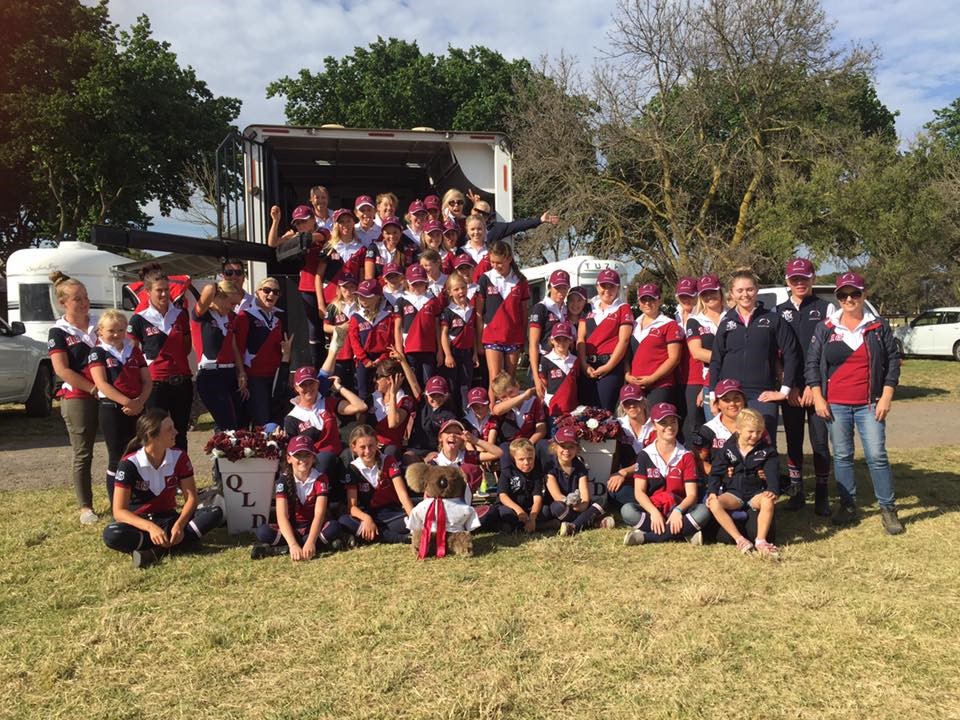 Show Horse Nationals
Last week saw the Queensland Show Horse team of over 40 riders and horses travel to the Werribee Equestrian Centre in Melbourne to compete in the Australasian Show Horse and Rider Championships.

The Queensland team once again proved very competitive coming away as the 3rd overall team.
Thank you to the sponsors and supports of the team and to all those who contributed to the fundraising auction. We are very grateful for all your support in the lead up to and during the event. Thank-you to Sharron Christofis and Rachel Spring who managed these auctions which raised over $6000.
Special mention must also go to Sharron Christofis as team manager and Rachel Spring for coordinating the rider's tent.
The rider's tent was a great addition to this year's team atmosphere, providing the team with a place to meet, stocked with lollies and cold drinks. The tent also played host to the team's Pizza night which was a great success.

Queensland results: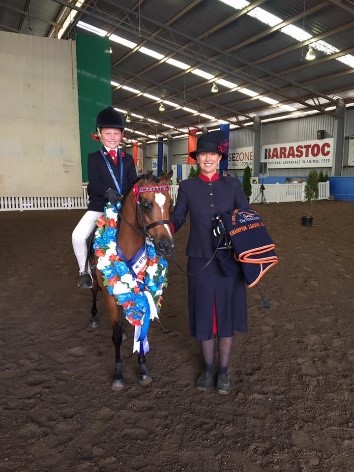 Champions
Leading Rein Pony ne 12hh - Mondiso Park It's All About Her ridden by Holly Taunton
Child's Large Show Hunter Pony over 13hh & not exceeding 14hh - Elvonara Park Kandyman ridden by Riley Kent
Child's Small Galloway Championship over 14hh & not exceeding 14.2hh - Gordon Park Supanova ridden by Riley Kent
Child's Large Pony Championship over 13hh & not exceeding 14hh – Bamborough Mickey J ridden by Ada Spring
Show Hunter Galloway Championship over 14.2hh & not exceeding 15hh – Cruze ridden by Ali Berwick
Large Show Hunter Hack Championship over 16hh -  Ribbleton France ridden by Alexandra Berwick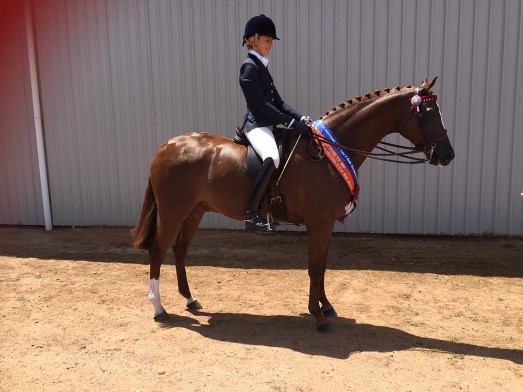 Reserve Champions
Large Show Hunter Pony Championships over 13hh & not exceeding 14hh - Elvonara Park Kandyman ridden by Riley Kent
Child's Small Show Hunter Pony 12hh and Under (Rider under 14 years old) - Rivington Banknote ridden by Georgia Cronin
Child's Small Pony Championship 12hh & under (Rider under 14 years) – Mondiso Park It's All About Her ridden by Chelsea Taunton
Small Hack Championship over 15hh & not over 16hh - Royal Oak Foreigh Affairs ridden by Ali Berwick
Child's Large Hack Championship over 16hh – Aston Martin II ridden by Mikayla Van Kempen
3rd Place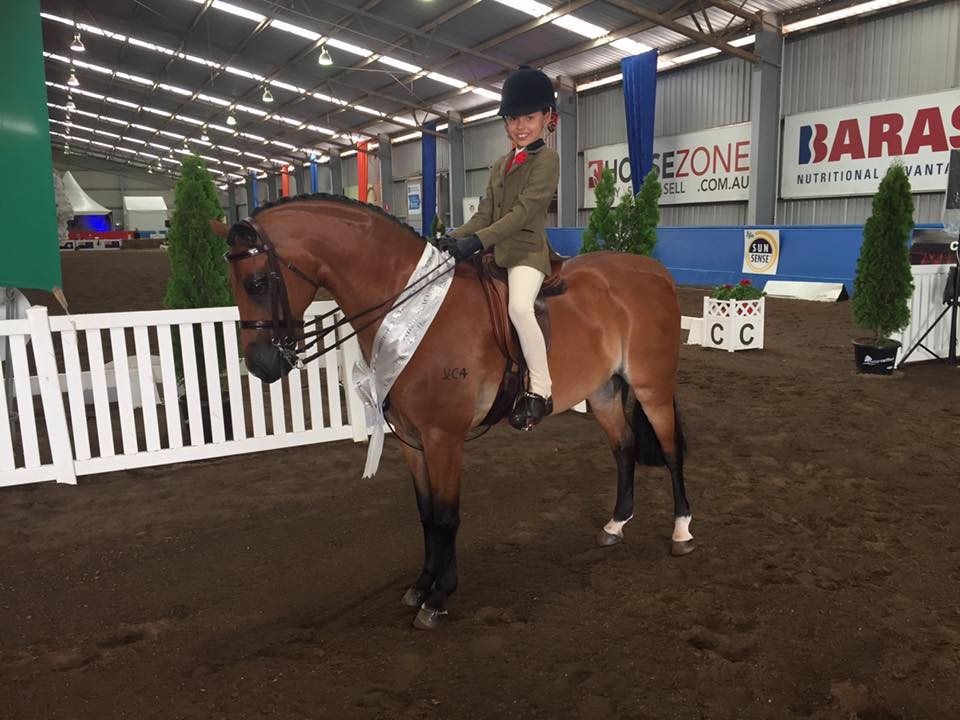 Large Hack Championship over 16hh - Rolex II ridden by Adam Oliver
Leading Rein Show Hunter 12hh & under Championship – Rivington Banknote ridden by Amelia Waller
Small Galloway Championship over 14hh & not exceeding 14.2hh – Gordon Park Supanova ridden by Georgia Fairweather
Large Galloway Championship over 14.2hh & not over 15hh - Hollys Galaxy ridden by Sarah Ryan
Child's Large Show Hunter Hack Championship over 16hh – Equest Liberate ridden by Mikayla Vankampen
Child's Small Pony Championship 12hh & under (Rider under 14 years) -  ridden by Ashlea Ryan
Child's Large Pony Championship over 13hh & not exceeding 14hh - Strathford Picasso ridden by Charlie Thorne
Childs Medium Show Hunter Pony over 12hh not exceeding 13hh - Honeydew Mickey J ridden by Mackenzie Thompson
Senior Rider 18 years and over on day of qualifying – Jemma Heran riding Go Dutch III