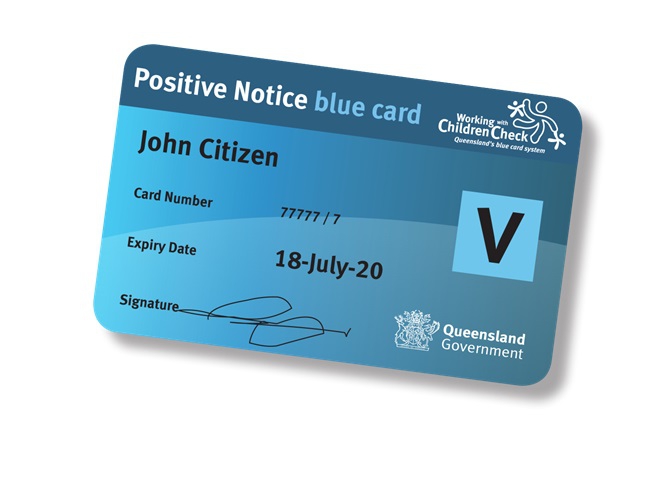 Blue Card Reminder
In Queensland it is a government requirement that people who work with children and young people must hold a blue card or an exemption card if their work falls into one of the regulated categories of business or employment. This applies to all Photographers, Coaches, Officials, EQ Board and Sports Committee members to hold a current Blue Card in Queensland.
The purpose of the blue card system is to contribute to the creation of safe and supportive environments for children and young people when receiving services and participating in activities which are essential to their development and wellbeing, such as child care, education, sport, and cultural activities.
The blue card system:
is a key prevention and monitoring system of people working with children and young people.
aims to minimise the risks of harm to children and young people receiving services which contribute to their wellbeing and development, and
is founded on the principle that all children have a fundamental right to be protected from harm.