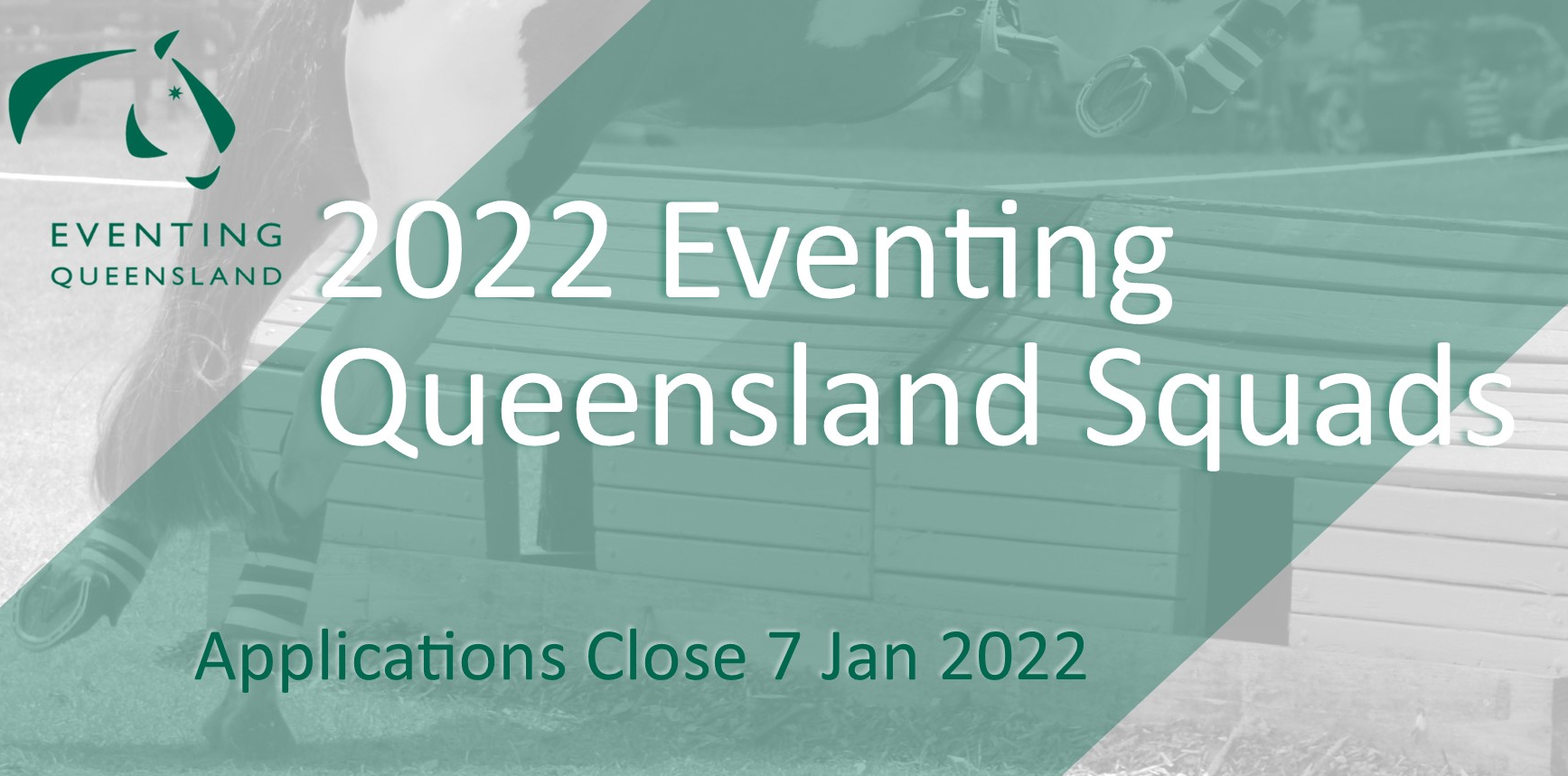 Eventing Qld 2022 State Squad Criteria & Application
Applications for the 2022 Eventing Queensland Elite, Futures and Junior Squads are now open.   Applications close on Friday 7 January 2022. 
The applications for the 2022 squads will be reviewed by Eventing Queensland and athletes who achieve the below criteria will be invited to join the Eventing QLD State Squads upon ratification by the Equestrian Queensland Board. 

Athletes will be required to return their squad agreements strictly by the due date.
Junior Squad members and those Futures squad members that meet the Young Rider age criteria must be prepared to attend the QLD Youth Development Clinic (date and venue to be confirmed)