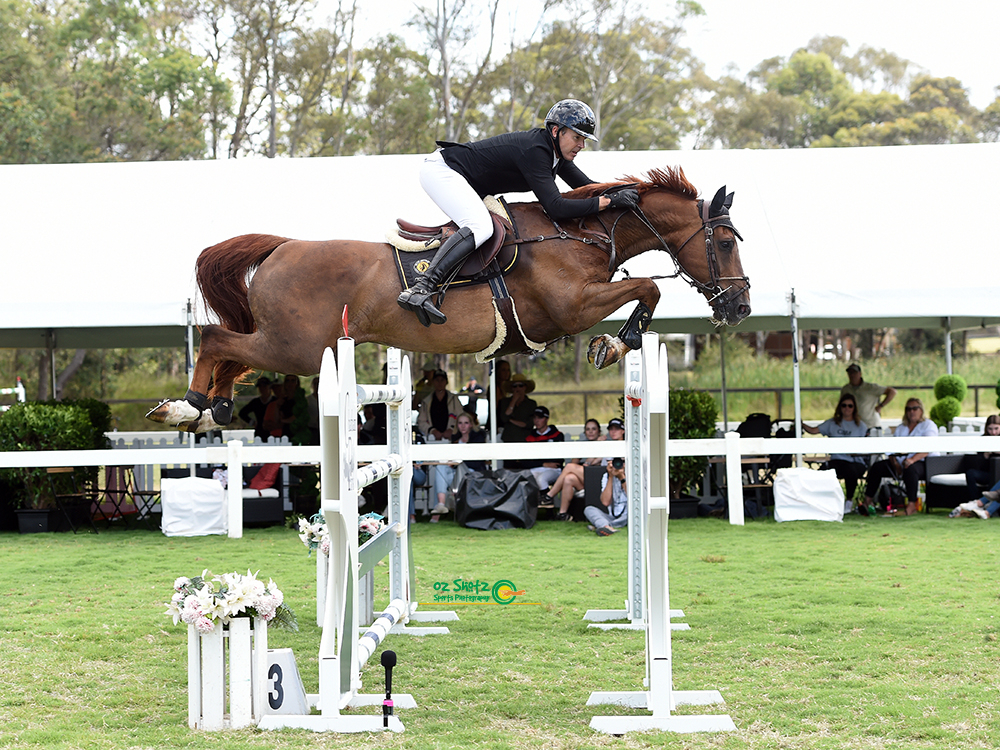 Photo Credit: OzShotz
Sam Overton And Oaks Cassanova Jet Set For The World Cup Finals
EQ's own Sam Overton and his pocket rocket Oaks Cassanova are set to represent the Australian League at the World Cup Finals in Omaha, Nebraska!
After securing the Series Win at the Australian League final round at the Summer Classic in December, it didn't take Sam long to make up his mind to take up the FEI Invitation to compete in the World Cup Final.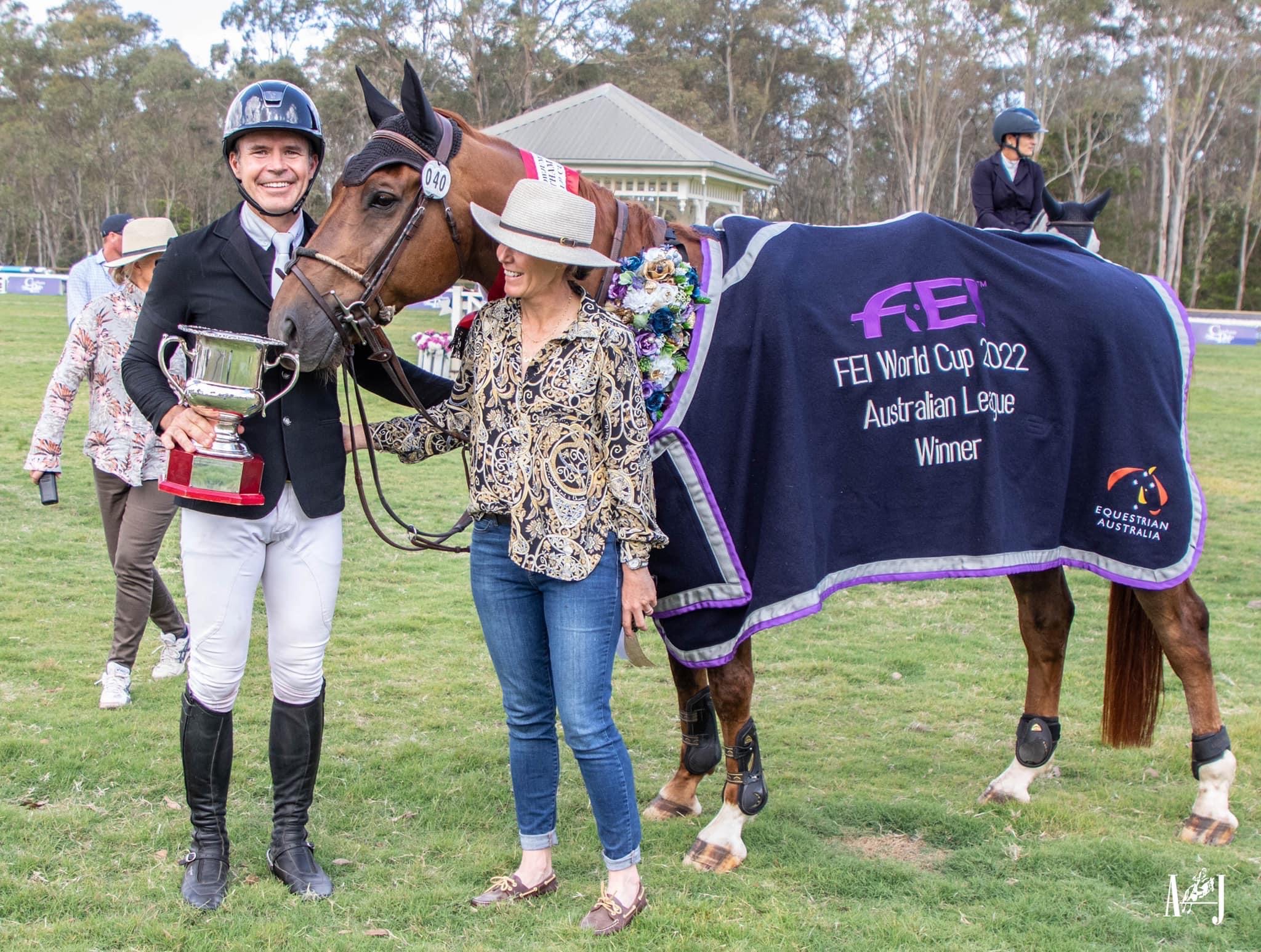 Pictured above: Sam Overton, Carly Overton with Oaks Cassanova Photo credit: Australian Jumping 
A raft of plans has been underway since for the massive journey ahead.    
As Oaks Cassanova "Ed" was to fly out of Melbourne,   Sam chose to use the Boneo Park January shows as the last Aussie based preparation, at which Ed jumped very well, with a confident and comfortable fourth place in the World Wetlands Grand Prix.
Ed flew out with IRT on the 15 February, then after 7 days quarantine at FJK, New York –  he will be transported to his new home away from home, and be reunited with Sam and Carly.
With the Finals being indoors, the ideal situation was to find a venue hosting indoor shows so the pair could train and compete in a similar environment.   
The World Equestrian Centre in Wilmington, Ohio being the logical answer – with less overall travel time for Ed, and staying in a similar climate (cold!) to Omaha.      
Sam plans to prepare using the WEC Winter/Spring weekly shows, and will be based with a family owned showjumping stable nearby the WEC.   
To follow their journey, check out Overton Showjumping socials -
Instagram
Facebook
We wish Sam and Ed, the very best of luck with their preparations in the lead up and during the World Cup Finals.
The finals run from 4-8 April, and you will be able to watch live on FEI tv – Click Here:  https://www.clipmyhorse.tv/en_AU/fei-tv    
For more information on the World Cup Finals, Click Here: https://omaha2023.fei.org/
Interestingly the last rider to take a horse to compete at the Finals, was fellow Queenslander Billy Raymont – with Oaks Redwood in Paris 2018.     (Note: 2020/2021 was cancelled due to Covid-19)