Qld Pony Dressage
2020 GREENACRES PONY DRESSAGE LEADERBOARD
Dressage Queensland welcomes the Pony Dressage Subcommittee: Toni Webb, Lyndie Panitz, Belinda Russo & Kerri-Lee Ryder 
Selected official pony dressage competitions will be eligible for points toward the 2020 Pony leaderboard.  A single leaderboard for ponies competing at all levels in official classes will be compiled. Specific events detailed below will be designated as leaderboard events and therefore attract points.
2020 Greenacres Pony Dressage Leaderboard Criteria
GREENACRES PONY DRESSAGE LEADERBOARD FINAL STANDINGS 2019
Dressage Qld thanks Greenacres Performance Ponies for sponsoring the Pony Dressage Leaderboard.
Pony Dressage Leaderboard Final Standings 2019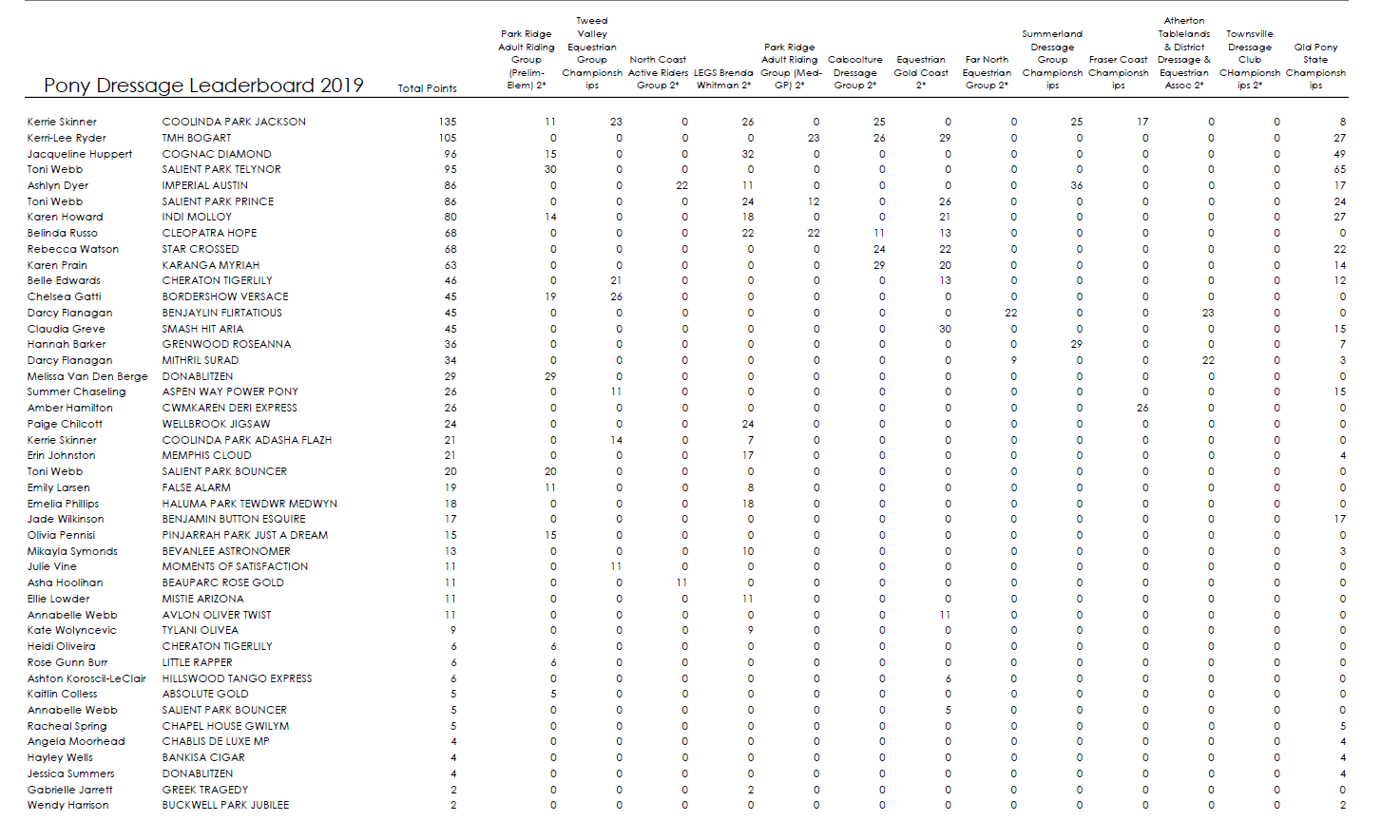 Leaderboard Results: