2019 Armstrong Ford Young Event Horse of the Year & Toowoomba Jump Club One Day Event
Toowoomba Jump Club's April, 2019 event was a huge success with a total of 198 horses competing in the One Day Event with 24 in the 2 star and 8 in the 3 star. The 2* class this year had $1100 in prizemoney! All the winners were thrilled with their rugs and prizes. 
Charlie Brister, a talented event rider from NSW was the 2019 Young Event Horse judge, who this year selected 7 finalists from the competitive 18 beautiful young horses.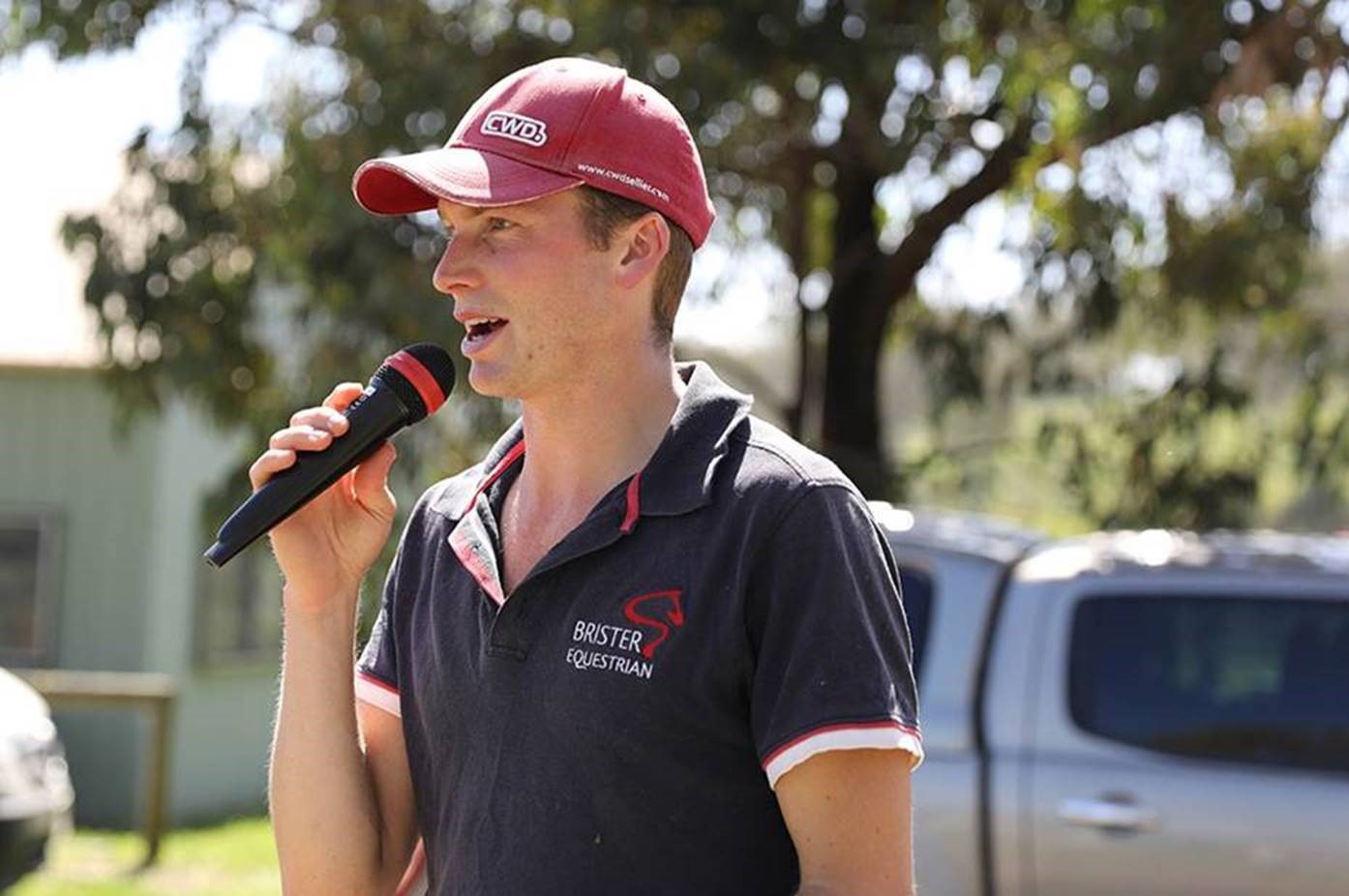 Owners were excited to see their horses show jumping 1.2m with Charlie on board and thoroughly enjoyed his feedback.
Thank you to Armstrong Ford and Volvo for their sponsorship and car display and congratulations to our 2019 Champion Young Event Horse of the Year  - Calypso Charm (4yo bay Thoroughbred Gelding by Storm of Indya out of a Rhythm mare) ridden by Mercadies Mitchell (pictured above, credit to Carol Mitchell).
2nd: Bellhaven Cumbria (6yo bay Holsteiner mare by Bellhaven Coraldo out of a Cassini II mare) ridden by Matt Gaske
3rd: Jurara Keanu (6yo brown WB gelding by Gymnastik Star out of Pride of Kellina mare) ridden by Jo Williams
4th: Clearwater Bluebell (5yo grey WB x TB mare by Cooperit) ridden by Portia Wilson
5th: Cochrane Farms Baloo (5yo bay Connemara x ASH x TB gelding by Curry out of a Spreadborough's Spoonbill Nipper mare) ridden by India Cochrane
6th: Just A Sec (5yo bay Thoroughbred gelding by Drumbeats out of a Zara mare) ridden by Whitney Thomson
The lucky winner has won a service to Fairbanks Catargo. Thank you to Shane and Mattea Davidson from Davidson Equestrian for so kindly donating a service fee to Fairbanks Catargo.
Thank you from Toowoomba Jump Club...
To Megan Drennan who again organised the Young Event Horse competition.  Also a very special thank you to Amy McCabe for filling in for Megan on Sunday.
Kerri-Lee Ryder who stepped in as dressage steward and kept everything flowing.  Kirstie McLean drove a huge distance to come down and be the Crisis manager both days.
Ken Jensen, who did the CD and Averil Hawthorne who did the judging.  Then on Sunday Guy Creighton was CD, and Averil again judged and also was the commentator for the YEH.
Thanks to all those club and non-club volunteers who helped throughout the event.  Thank you to Lloyd Raleigh and nominate for all the scoring.
To Anthony Freeman and his helpers who did the cross country work, roping, oiling, painting.  We now have a great dragon and a large duck....thanks John Tod for welding the duck head and neck and other improvements.
As October will be a CCI, we will be building more cross country jumps e.g. a 95 duck at the water and a crocodile. Kathy Humphrey has just attended an FEI cross country course design course at SIEC in Sydney and has many new ideas for the course.
Members and riders, if you felt the event could have been improved in any way, please provide feedback to the Toowoomba Jump Club.