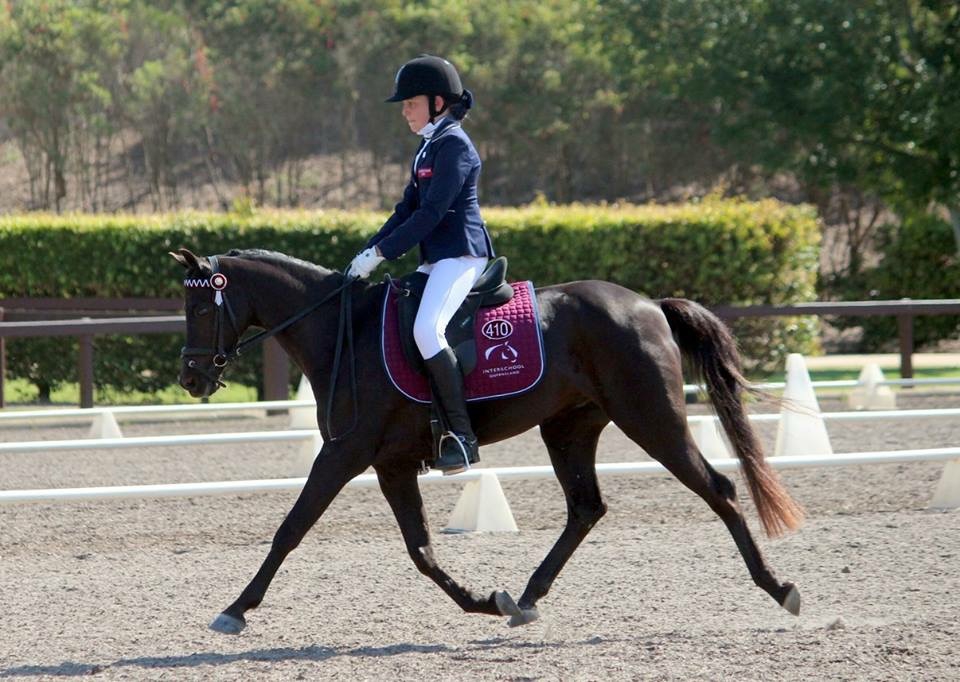 Living the IQ Dream!
In November 2014 Interschool Queensland ran a Showcase at Redlynch, Cairns. All the riders and parents thoroughly enjoyed the event with many registering with Interschool Queensland in 2015. For one family in particular the last twelve months has been a whirlwind adventure that they will never forget.
This is the story of Karen Flanagan, her daughter Darcy and her pony Binnowie After Dark aka Jimmy.
In 2014, Darcy and I attended the presentation by IQ regarding becoming an IQ member and events and opportunities that IQ provided. Darcy became an IQ member in 2015 and I contacted her school and encouraged them to renew their school membership (which they did) and took on the role of school convenor. I also contacted both local dressage clubs and asked them to provide IQ tag on classes at their 2015 events in order for local IQ members to gain qualifying scores for the State Champs in dressage.
As a result, two local riders qualified for the State Championships in June – Gabrielle House from St Mary's Catholic College competed in the Senior Intermediate Preliminary and Novice Classes and Darcy competed in the Primary Prelim and Novice classes in Maryborough.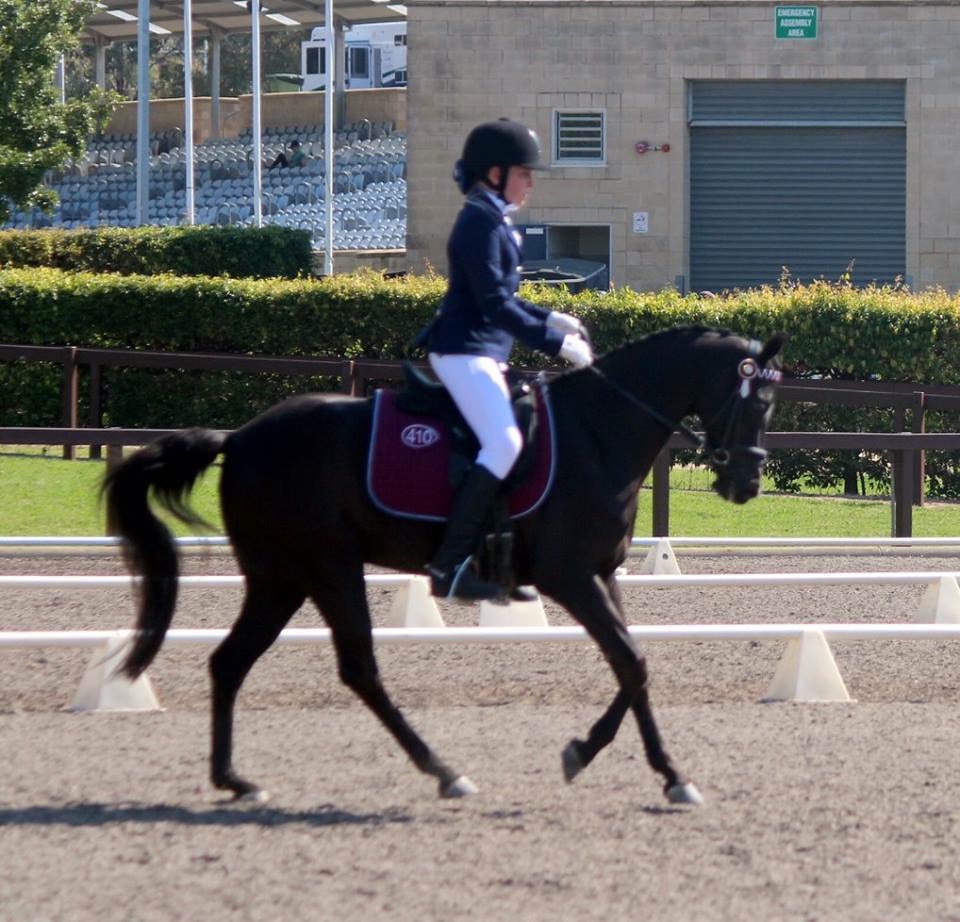 Darcy came 5th overall in the Novice Classes and was contacted in early August by IQ and offered a place on the State Team to compete in the Primary Novice Class at the Australian Interschool Championships held in Sydney at the end of Sept.
Despite the distance we would have to travel, Darcy's father and I decided to accept the offer so that Darcy could compete at the Nationals. After a 5600km round trip we have just returned from Sydney where Darcy and Jimmy placed 14th overall in the Primary Novice.
The competition itself was not the highlight of the trip. Even Darcy commented that "being there and being part of the QLD Team" was the best part.
She was so happy that her pony travelled really well and passed the vet inspection. She was extremely happy with how he handled the new environment at SIEC and performed in his daily rides, warmups and trail rides.
Darcy LOVED being part of the QLD squad. She renewed some friendships that she made at Maryborough and made lots of new ones.
When Christine spoke at the showcase in Cairns last year and said it was possible for a remote area rider to achieve this, we did not envisage that Darcy would do it, in her first year!
Thank you to Karen Flanagan for sharing this story with us!