Pool Horses Required
Queensland is hosting the Australian Interschool Championships at the Toowoomba Showgrounds this year and needs to provide interstate riders the opportunity to compete. Classes will be held in jumping, dressage, combined Training & Show Horse.
Brittany Murphy spent many years in Interschool Queensland and has been part of the pool horse program from both sides and thoroughly enjoyed the experience, this is her story.
Our family has had a wonderful experience with loaning horses, since we made the decision to loan two of my horses at the 2012 Interschool Nationals in Toowoomba. I had qualified both of the 2 horses I loaned for the Nationals but decided to focus on my main mare Peace Image in the 1.1m and 1.2m Show jumping. Therefore, we loaned our trusty old Quarter Horse Gelding "Cutaslide Joe" and my Stockhorse show jumper "Sunny" to two lovely families from Western Australia. Cutaslide Joe placed in his showman class, and did some lovely novice tests with his beautiful young primary rider, Josh. Sunny went amazing around the 90cm with young secondary show jumper, Isabella, to place 7th overall. Isabella's family stayed with us a few days before to ride and get used to Sunny. Joe was originally just a reserve pool horse, unfortunately Josh's horse and him originally organised just didn't gel. That's why our trusty Joe came to the rescue and they had a wonderful time together.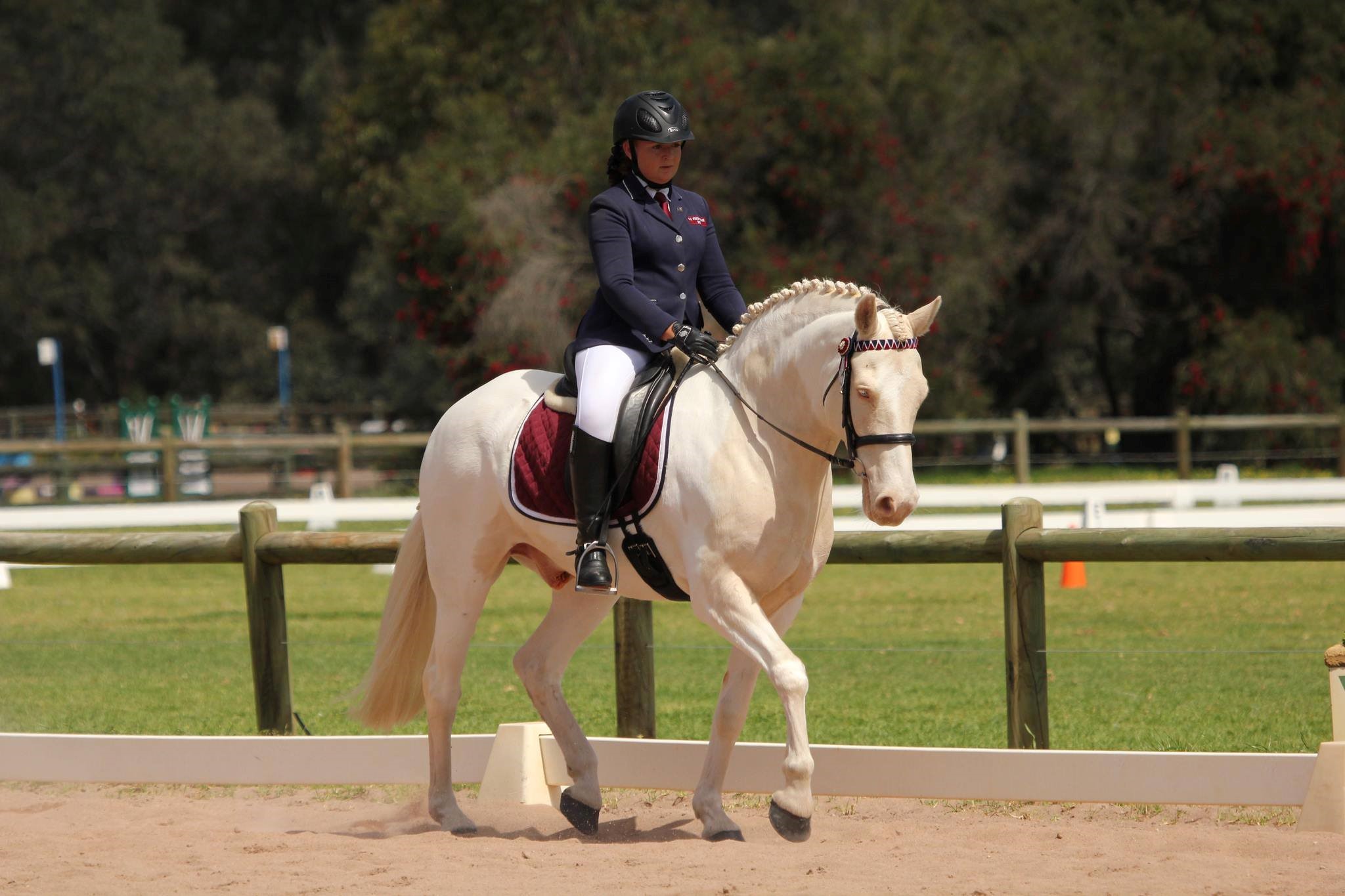 When the 2013 Nationals came along I decided to take my Mare, Peace Image, and my stockhorse 'It's Who' in our friends truck to Perth. I had again qualified Joe into the showman but it was too far to take him as he was starting to get old. Fortunately for us we had still remained in contact with the people who borrowed Joe and they organised a beautiful Cremello Tobiano brumby called Horlicks for me to use. We had a lovely connection, he was such a cool horse to ride and we went on to place 5th in our Showman 60cm. The family who owned Horlicks were out of interschool but were still competing in the Pony Club Nationals and at the Perth Royal Show, both events I did with my jumpers. It was fantastic to create more connections and friends with such lovely people. Horlicks stayed at Josh's family home, just down the road from the Brigadoon equestrian centre, and their family would pick me up after competing so I could go down and ride him. It was such a lovely experience and I appreciated the ride on such an awesome horse. I solidly recommend people to get involved in the Pool Horse experience, as we have made some wonderful friends and lifetime connections. 
Brittany Murphy
If you would like to know more about the benefits of the pool horse system check out the flyer below or contact Cindy Coggan [email protected]